Going on a luxury trip to Japan is an exceptional adventure. With a population and an atypical culture, as well as unique sites not to be missed, the stay promises to be unforgettable. To take full advantage of it, it is important to organize the trip well by calling on professionals in the field, such as K Travel. Here are key points to remember to help you prepare your stay in the land of the Rising Sun with ease.
When to go to Japan?
The answer to the question "when to go to Japan?" is far from obvious, because it depends on several criteria, among others the desires and the expectations of one another. The country as a whole benefits from four distinct seasons, with a temperate climate with some variations depending on the region. Spring that extends from March to April is without a doubt the favourite season for most tourists. The weather is pleasantly mild and radiant, and the cherry blossoms offer dazzling and colourful landscapes. You will be able to multiply your excursions and walks, enjoy lunch in the parks and especially attend festivals like the Hanami. The months of June and July correspond to the summer, therefore to the rainy season. The temperatures are quite high. During this period, you will have the privilege to discover traditional dishes typical of hot weather, not to mention the lavish fireworks on the shore. Then, from September to November, the temperatures begin to drop, and the landscape reminds us of the famous "Indian summer". Strolls and walks are on the program. Finally, despite the rather harsh climate, winter also has everything to please Japan. The ski resorts offer an unforgettable experience. Discovering Kyoto under the snow is one of the essential activities not to be missed during winter.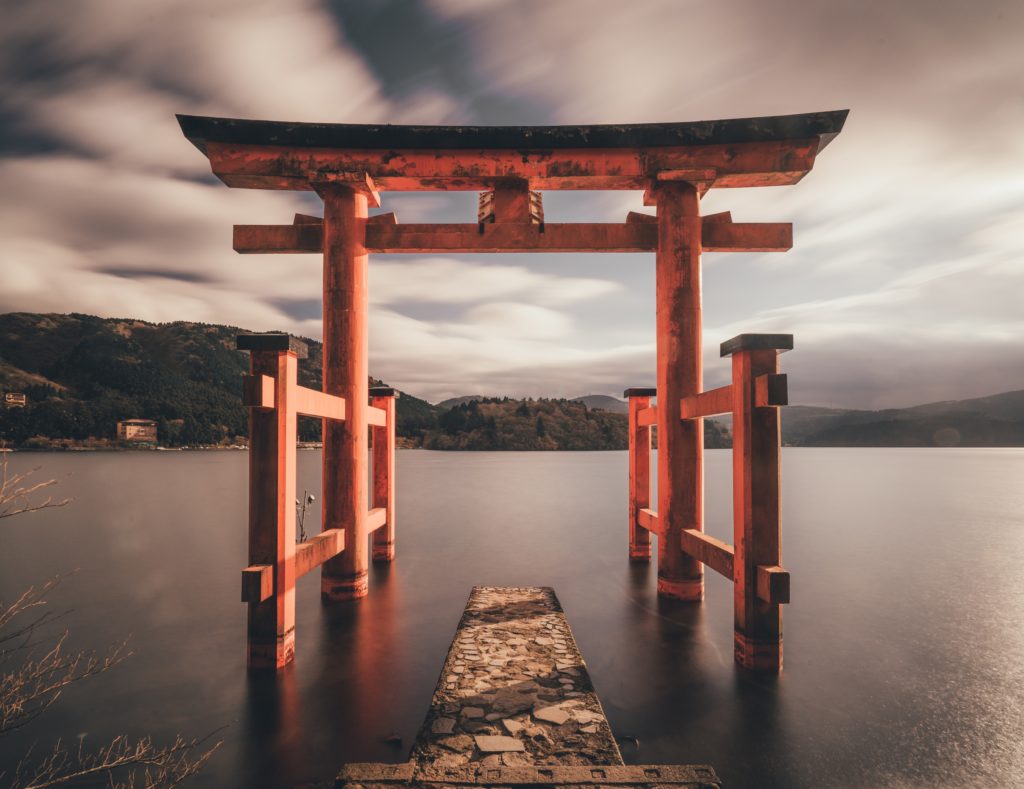 What is the Japanese Currency?
Formerly known as "両" ryo, the Yen is the official currency used in Japan. It is identified by the symbol "¥". Other currencies are not accepted, and all transactions are carried out in the local currency. It should also be noted that most payments are made with cash and the credit card is rarely used. Today, this currency comes in 6 separate coins of 1, 5, 10, 50, 100 and 500 yen, and notes of 1,000, 2,000, 5,000 and 10,000 yen.
Is a VISA needed to visit Japan?
Please note that the VISA exemption decided by government agreement applies to a large majority of European countries, Canada, the United States, South American countries such as Colombia or Costa Rica, and some countries of Africa like Tunisia. This VISA exemption applies to tourist stays, visits to family and friends, business trips, unpaid internships, school trips, transits or medical stays. Two conditions are however necessary: the passport must be valid, and the stay in question must not exceed 90 days. Obtaining a VISA becomes obligatory in case of paid activity during a short stay.
What to visit in Japan?
Japan is a destination to discover at least once in a lifetime. A multitude of possibilities of visits and discoveries are open to you. Several equally beautiful and idyllic places are worth a visit. Start by discovering Himeji Castle, one of the oldest structures in medieval Japan. A walk to Fuji Kawachi Gardens in Kitakyushu and a collection of around 20 wisteria species is also a must, as well as a stop-over at the Shirakawa-go village of Gifu Prefecture, famous for its gassho-zukuri -style farmhouses. Don't forget the stopover at Mount Fuji, the visit of Senso-ji Temple or the walk in the very heart of Kyoto's bamboo forest.
Why travel to Japan?
Today, more and more reasons push travel enthusiasts to fly away to Japan. The locals are above all famous for their warm welcome. It is not uncommon for some of them to give you a hand, both to help you find your way and to accompany you, despite the language barrier. Japan is also a multi-faceted destination. Landscapes vary from Zen and traditional to more avant-garde and futuristic. The country is among the safest in the world. Contrary to what one thinks, the culinary specialties are also very varied and are not only limited to sushi and ramen. Cleanliness, politeness and punctuality punctuate the daily life of the Japanese. Japan is truly an exceptional trip: the sumptuous marvels to discover are abounding.
Why travel to Japan with K Travel?
K Travel is a partner of choice for those looking for a tailor-made trip to Japan. Thanks to its experience of more than 10 years in the organization of stays abroad, the agency is perfectly capable to offer you a fully personalized luxury trip, according to your individual tastes and requirements. Every detail of your stay is planned by our team of travel experts, from booking your hotel and restaurants to organizing your visits for a successful luxury trip to Japan. We make sure that each customer is well taken care of from the moment we start planning the trip until the safe return home.