SRI LANKA LUXURY TRAVEL
the destination
Sri Lanka, is an island country in South Asia, located in the Indian Ocean, southeast of India and northeast of the Maldives. It has a rich cultural heritage that dates back over 2'000 years which is linked to the origins of Buddhism with magnificently constructed stupas and the remains of ancient kingdoms.
With golden sandy beaches, azure blue waters, welcoming people, warm tropical climate, famous tea and flavorful food, Sri Lanka is a year-round destination for travelers seeking sun, sand and sea, but also ancient cultural places to visit. 
Today, Sri Lanka is for many still quite an undiscovered country. However, this is changing as the country becomes quickly a popular tourist destination with more and more people finding out its many charms. Lying between the more trodden parts of India and Southeast Asia, Sri Lanka's history, culture and natural beauty are undeniably alluring. It is a place you most probably haven't been yet, but that you should definitely visit. Few places have as many UNESCO World Heritage Sites packed into such as small area; there are ancient sites where legendary temples can be discovered, sheltered in caves or perched on prominent peaks. Even the wildlife is impressive: there are leopards, elephants, water buffaloes, many species of birds and a passel of primates.
Sri Lanka might also be called the Island of Rice and Curry. Using local fruits such as coconut and jackfruits, fresh seafood and plenty of spices, Sri Lankan cuisine delivers an incredible abundance of delicious meals such as the sour fish curry, chicken curry, dhal curry, and even green jackfruit curry. A definite must-try when discovering the region.
Because the country is relatively small, everything is easy to visit and distances are short: discover a beach, meditate in a 200-year-old temple, exchange smiles with local villagers, marvel at the flora, wander past colonial gems in Colombo, try a curry, and stand awestruck by the sight of hundreds of elephants gathering together. Sri Lanka is a spectacular place to visit, offering a variety of sight-seeing and ample activities.
See More
travel packages
Best Of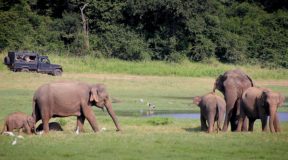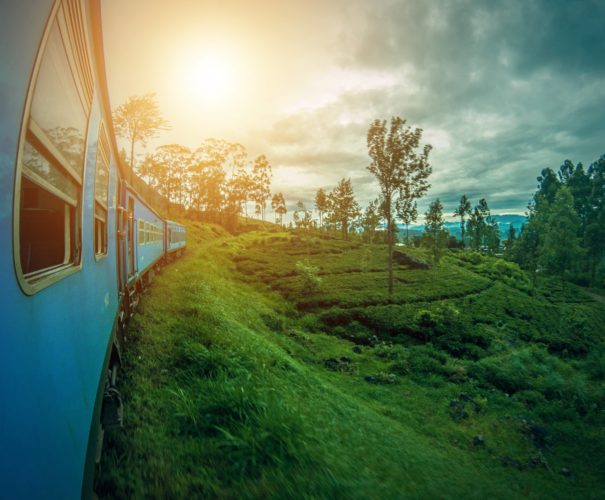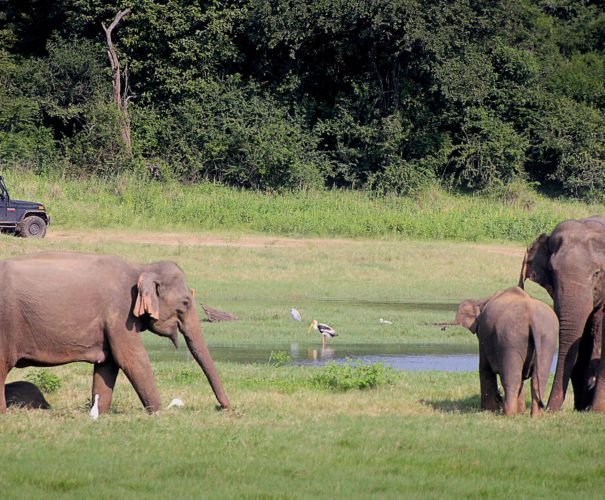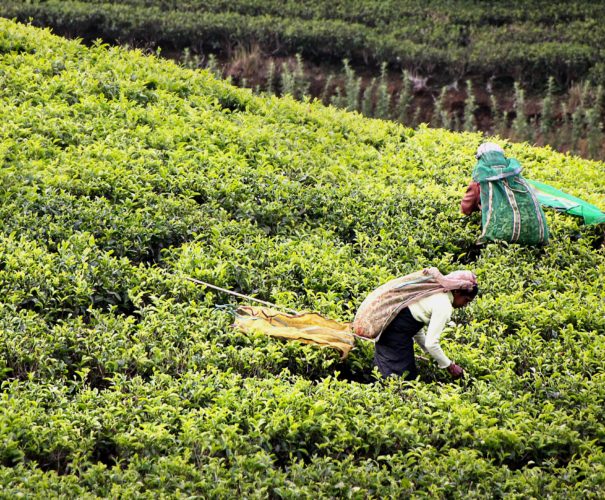 Best Of
best time to travel :
December to March
duration :
10 days / 9 nights
price :
Starts at CHF 3'500 per person
Type of journey :
Adventure, Culture, Beach
your sample journey
jour 01
ARRIVAL
Arrival at Colombo International Airport, meet and greet and transfer to your hotel.
jour 02
MYSTERIES OF THE GOLDEN TEMPLE
After breakfast, proceed to Habarana. En route, visit the Dambulla Cave Temples.
jour 03
THE LION ROCK AND ANCIENT CITIES
This morning, you will climb the incredible Sigiriya Rock Fortress, followed by a visit of the ancient city of Polonnaruwa. In the afternoon, head to Kaudulla National Park in search of wild elephants.
jour 04
ANCIENT HERITAGE OF KANDY
After breakfast, transfer to Kandy. Later today, you will visit the Temple of the sacred tooth relic.
jour 05
FROM KANDY TO NUWARA ELIYA
Today, you will leave Kandy and head to Nuwara Eliya.
jour 06
DRINK TEA AND TRAVEL
Early this morning, you will discover the Horton Plains National Park followed by a walk around the Nuwara Eliya City and a visit of a Tea Plantation.
jour 07
A VISIT OF THE FORTIFIED OLD CITY
After breakfast, proceed to Galle and in the evening, walk around the Old Dutch Fort.
jour 08
FUN SIGHTINGS
Today, you will go on a whale watching tour in Mirissa. In the afternoon, you will witness the Stilt Fishermen in Weligama.
jour 09
RELAX AND UNWIND
Spend your day relaxing on a golden beach in Galle.
jour 10
DEPARTURE
Day at leisure. Check out from your hotel and transfer to Bandaranaike International Airport.
See More