UGANDA BESPOKE TRAVEL
the destination
Uganda is an East-African country sitting on the northern shore of Lake Victoria, and hemmed in by Kenya in the East, South Sudan in the North, the Democratic Republic of Congo to the West and Tanzania to the South. The country is located near the Equator; hence the climate doesn't vary much and makes Uganda a year-round safari destination. It is quickly becoming a destination of choice thanks to its beautiful scenery, fauna and flora, with abundant opportunities for animal trekking at lower temperatures.
Nicknamed the "Pearl of Africa", Uganda's landscape shines with a stunningly diverse and spectacular nature, encompassing snow-capped Rwenzori Mountains, swamps, dense forests and the savannah. Its elevation above sea level lifts Uganda out of the heat of the Equator and into more mild climes, while the variations in terrain, drainage and altitude create an incredible variety of scenery and habitat. Much of this country is covered by water; and its abundance creates a wide variety of river adventures such as white-water rafting in Jinja and calm river cruises to spot hippos and crocodiles.
Uganda is an unspoilt paradise for observing wildlife in its natural habitat thanks to its strategic location where the savannah of East Africa meets the jungles of central Africa. You will be able to observe the famed East Africa big game species of lion, elephant, buffalo as well as primates and over a thousand species of birds. Further must-see animals include antelopes, leopards, giraffes, warthogs, and hyenas. Like Rwanda, Uganda holds the responsibility of conserving a population of critically endangered mountain gorillas and Golden monkeys, who hide in the Bwindi Impenetrable National Park. 
The country is populated by dozens of different ethnic groups, but it is the English language and Christianity that help unite the diverse people gathering in the cosmopolitan capital of Kampala. The Swahili language unites Uganda with its East African neighbours Kenya and Tanzania.
Unlike its neighbours, this country attracts a lower number of tourists, which means that its national parks are not crowded, making Uganda a wonderful family destination – you may even be surprised by a curious hippo at your campsite.
See More
Travel Packages
Kings of Uganda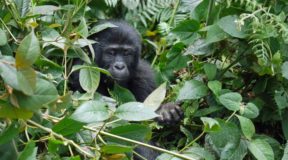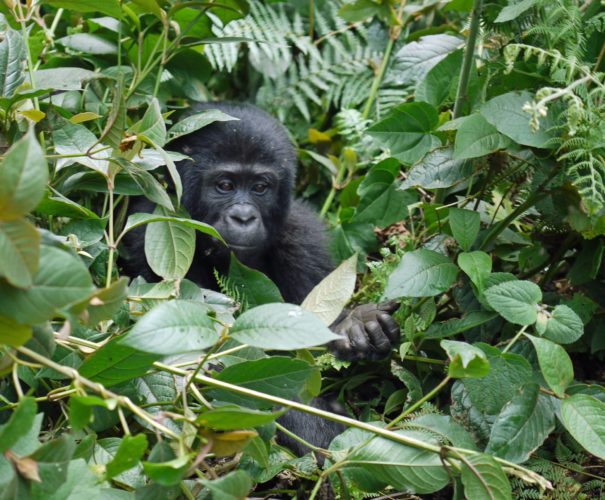 Kings of Uganda
best time to travel :
January, February and June to August
duration :
5 days / 4 nights
price :
Starts at CHF 5'500 per person
Type of journey :
Adventure
your sample journey
jour 01
ARRIVAL
Arrival at Entebbe Airport, meet and greet and transfer to your hotel.
jour 02
HEADING TO BWINDI
After an early breakfast, you will transfer to Bwindi, home to an ancient rain forest extending over a series of steep ridges in the Virunga Volcanoes mountain range, where you will spend three nights.
jour 03
THE IMPRESSIVE MOUNTAIN GORILLAS I
After breakfast, you will be fully briefed on your gorilla trekking adventure. Once surrounded by the beautiful beings, soak the magic in.
jour 04
THE IMPRESSIVE MOUNTAIN GORILLAS II
Second magical day with the gorillas.
jour 05
DEPARTURE
After breakfast, you will make your way back to Entebbe Airport for your flight back home.