NEPAL TAILOR-MADE TRAVEL
the destination
Nepal is a landlocked central Himalayan country in South Asia. It is largely hemmed in by India and China. The climate varies with its topography and altitude, ranging from tropical to arctic. With its truly awe-inspiring snow-capped giants and delightfully charming people, beautiful Nepal is home to monasteries and golden temples, game viewing, charming villages, and eight of the world's highest mountain peaks including the highest of all, Mount Everest. It is a real trekkers' paradise, offering surreal views of Himalayan mountains and endless adventures. 
Nepal is the ultimate destination for those who enjoy the outdoors, a kind of backpacker Disneyland. It offers some of the Himalaya's most iconic hiking possibilities against a surreal backdrop of the world's most dramatic landscapes, with trails leading to the Everest, the Annapurna and beyond; scenery you won't find anywhere else. Adrenaline junkies will be delighted by Nepal as further adventures on the menu include rafting a roaring river, rock climbing, paragliding, canyoning and bungee jumping into a dark gorge.
Whilst the mountain scenery is a main interest point in Nepal, some travelers prefer to visit this mystical country at a slower pace, walking around Kathmandu's medieval streets or joining Tibetan Buddhist pilgrims on a spiritual stroll around ancient monasteries. Nepal is where you will be able to learn about Tibetan Buddhism; it is a culturalpowerhouse and holds many hidden shrines, temples and monasteries. 
South of Nepal's highest peaks, travelers will set their eyes on something completely different: a string of wild national parks lie there, home to exotic birds, rhinos, yaks, tigers and crocodiles. There is also the possibility to visit the birthplace of Buddha on the steamy plains near Lumbini. Whichever way you decide to travel in the country – mountain bike, motorbike or raft – Nepal offers such an astonishingly diverse array of landscapes that you will feel blessed to have visited this country.
See More
travel packages
A Riot of Sights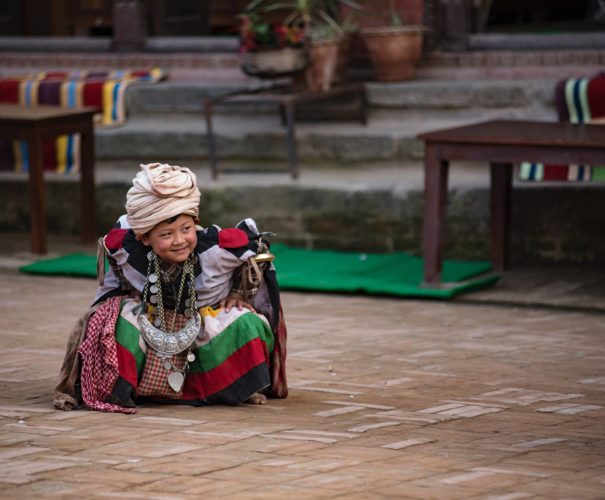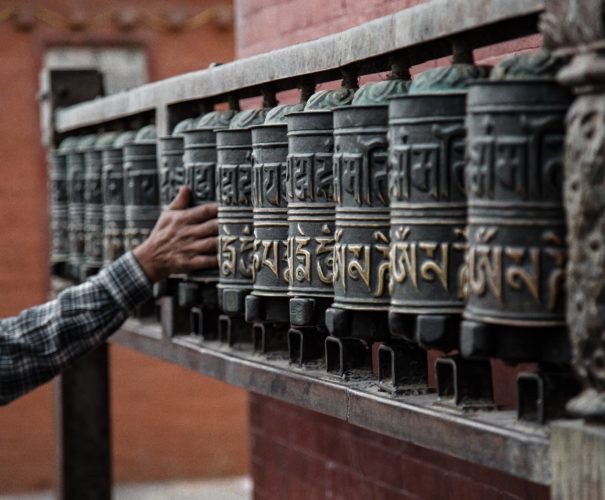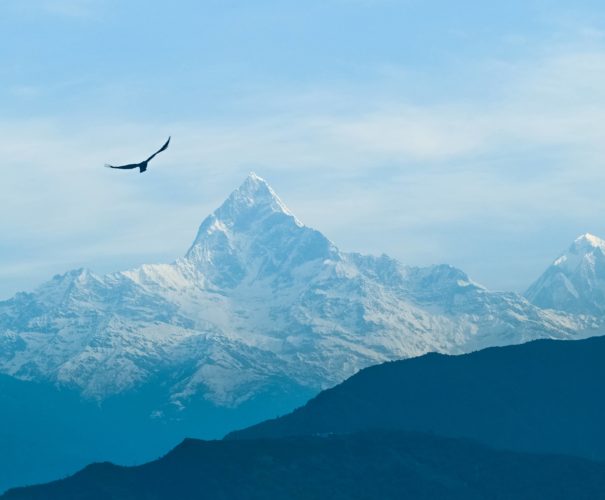 A Riot of Sights
best time to travel :
October to December
duration :
10 days / 9 nights
Type of Journey :
Culture
your sample journey
jour 01
ARRIVAL
Arrival in Kathmandu, meet and greet and transfer to your hotel.
jour 02
PAGODAS AND SHRINES IN THE CITY OF DEVOTEES
Early in the morning, you will go on a scenic flight around Mount Everest. After breakfast, embark on a full day tour of Kathmandu starting with Bhaktapur. In the afternoon, visit Pashupatinath Temple and Bodhnath Stupa.
jour 03
THE HIDDEN CORNERS OF KATHMANDU
This morning, head out on a sightseeing tour of Patan City followed by a visit of the Swayambhunath Stupa and the Old Bazaar of Kathmandu.
jour 04
HEADING TO CHITWAN
Today, transfer to Bharatpur, Chitwan. In the afternoon, enjoy a safari in the Chitwan National Park.
jour 05
WHERE TIGERS AND RHINOS ROAM
You will spend the next two days enjoying game viewing drives, jungle walks, elephants' safaris and village tours in the Chitwan National Park.
jour 06
WHERE TIGERS AND RHINOS ROAM
You will spend the next two days enjoying game viewing drives, jungle walks, elephants' safaris and village tours in the Chitwan National Park.
jour 07
POKHARA, A MIRROR TO THE HIMALAYAS
After breakfast, transfer to Pokhara. In the afternoon, enjoy a hiking outing to the nearby village.
jour 08
IN THE SHOES OF A NEPALI VILLAGER
This morning, wake up early to see the sun rising over the Annapurna mountains. Hike to one of the native villages to experience their culture and take part in a cooking class.
jour 09
BACK IN THE CAPITAL
This morning, head back to Kathmandu. Rest of the day at leisure.
jour 10
DEPARTURE
Day at leisure. Check out from your hotel and transfer to the airport for your outbound flight.
See More