CUBA LUXURY TRAVEL
the destination
Cuba is the largest and most diverse Caribbean island, nestled South from the Bahamas, West from Haiti and the Dominican Republic, East from Mexico, and North from Jamaica and the Cayman Islands. Timeworn but magnificent, dilapidated but dignified, fun yet maddeningly frustrating – Cuba is a country of indefinable magic, incredible culture, beautiful golden beaches, cocktails and tobacco fields.
The island is shaped like a long thin crocodile, its landscape ranging from mountains and valleys to rolling hills and beaches. The western part of the island is an exquisitely beautiful rural world of farms, forests and the premier tobacco-growing and cigar manufacturing region, which offers ample opportunities for hiking, bird watching, mountain-biking, scuba diving and cave exploration. The central provinces, for their part, are expansive regions of sugar cane plantations and cattle ranges. In the East, you will encounter stunning mountain ranges and white-sand beaches. Its conserved coral reef is second only in length to Australia's Great Barrier Reef.
From the Spanish occupation to Fidel Castro and Che Guevara's Revolution, no other island in the Caribbean has such a rich history. This is a country where one can expect the unexpected: a fascinating place where art, music, culture and intriguing people collide, bereft of modern interference, as if trapped in a time warp. The cities haven't changed much since the pirates stormed the Caribbean, in search of gold and hidden treasures. This is particularly striking in Havana, Trinidad, Remedios and Camagüey, who've kept their grandiose squares and cobbled streets from the period of the conquistadors. But behind the 1950s-era cars and Spanish-colonial architecture, gold dust lingers. The country is rife with experimentation, and slowly awakening from a deep sleep: on one side of a corner a café where students meet to debate Che Guevara's contribution to the world revolution, and on the other, an avant-garde art studio where the furniture is as outlandish as the exhibits: it might just be the perfect time to come visit Cuba.
See More
travel packages
Artsy Cuba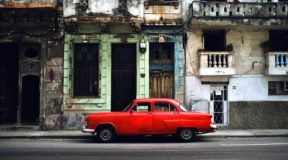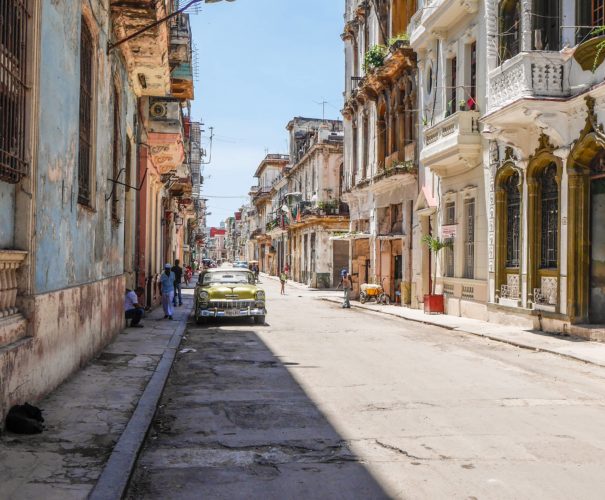 Artsy Cuba
best time to travel :
December to May
duration :
10 days / 9 nights
price :
Starts at CHF 4'500 per Person
Type of journey :
Culture
your sample journey
jour 01
ARRIVAL
Arrival at José Martí International Airport, meet and greet and transfer to your hotel in Havana City.
jour 02
A DAY IN THE LIFE OF HEMINGWAY
This morning, you will go on a Hemingway tour, getting insights into his life in Cuba and that period in Cuban history. On the way back, you will visit the Cojimar fishing village. This afternoon, enjoy a city tour of colonial Havana. End your day with a Tropicana Cabaret.
jour 03
RAÍCES DEL VALLE
Make your way to Viñales where you will enjoy a city tour, and learn more about the outskirts of the city, the Raíces del Valle, and be amazed by the fauna, landscapes and culture of working the fields. In the afternoon, go on a cycling tour of Viñales Valley. In the evening, head to Fabrica del Arte to enjoy artistic manifestations.
jour 04
INSIGHTS INTO CUBA'S REVOLUTION
Today, go on a Revolution tour to discover Cuba's history through some of the capital's most historical sites. This is followed by a cooking lesion with a Cuban Chef. The afternoon will be once more dedicated to art: go on various art tours, visit artists in their studios.
jour 05
CUBA'S PEARL OF THE SOUTH
This morning, you will transfer to Trinidad. On your way, stop at Cienfuegos and explore the city. Continue your tour with a visit of the Botanical Garden in the afternoon.
jour 06
TRINIDAD AND THE SUGAR PLANTATIONS
After breakfast, head out for a city tour of Trinidad, followed by an afternoon tour of the Sugar Plantations to understand the slave history in relation to this industry. End your day with a Salsa Lesson.
jour 07
HIDDEN BEAUTY OF TOPES DE COLLANTES
Today, you will go on a day tour of Topes de Collantes, an incredible national park. Afternoon at leisure at the beach.
jour 08
EXPLORING CUBA'S MOST REVOLUTIONARY CITY
This morning, transfer to the beautiful island of Cayo Santa María via Santa Clara. On your way, stop to visit the Che Memorial. Afternoon at leisure.
jour 09
RELAX AND UNWIND IN CAYO SANTA MARÍA
Day at leisure in Cayo Santa María.
jour 10
DEPARTURE
Day at leisure. Check out from your hotel and transfer to José Martí International Airport.
See More