SOUTH KOREA PERSONALISED TRAVEL
the destination
South Korea, located in East Asia, constitutes the southern part of the Korean Peninsula. It is hemmed in by the Sea of Japan to the East, the Yellow Sea to the West, by the China Sea to the South, and North Korea to the North. The region offers travelers a dazzling range of experiences, beautiful landscapes and 5'000 years of culture and history.
South Korea is a dream destination – an engaging, welcoming place where the benefits of a high-tech nation are balanced alongside a reverence for tradition and the ways of old Asia. Whilst it is known as the Land of the Morning Calm, serenity is the last thing you will feel in this country, especially in its capital Seoul, which is constantly on the move with its work-hard play-hard population who prone a can-do spirit. You can barely turn a street corner without coming across a subway station or a tourist information booth in the multifaceted metropolis, which possesses the latest technological marvels. You will even find the world' biggest indoor theme park, which has an aquarium and a mall inside it.
Although renowned for its technological advancements, South Korea has a gorgeous countryside. Thanks to its compact size and a good transport infrastructure, tranquility can be easily found. Hike to the summits of craggy mountains enclosed by densely forested national parks, sail to remote islands, hang out in cute little villages surrounded by rice fields and sleep in rustic hanok guesthouses. In the winter, some of the same mountain paths you use to walk transform into ski slopes. 
South Korea is also famed for hosting plenty of festivals and events such as Boryeong's mud fest, and Gwangju's Biennale, as well as for its unbelievable cuisine, which is becoming increasingly popular outside of Korea. Korean food is some of the healthiest on this planet, with an emphasis on vegetables, meats cooked simply and without much oil, and a near obsession with the fermented vegetable kimchi. Koreans place great importance on the role of food as medicine, using exotic ingredients such as dried persimmon, red dates, pine seeds, chestnut and ginseng in their cooking.
See More
travel packages
Best Of Seoul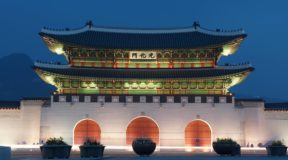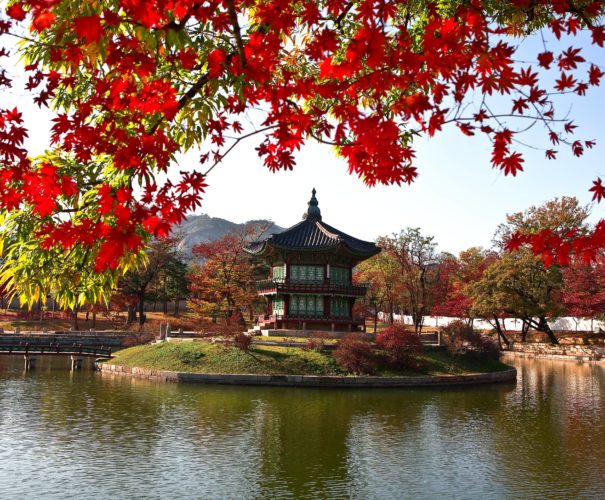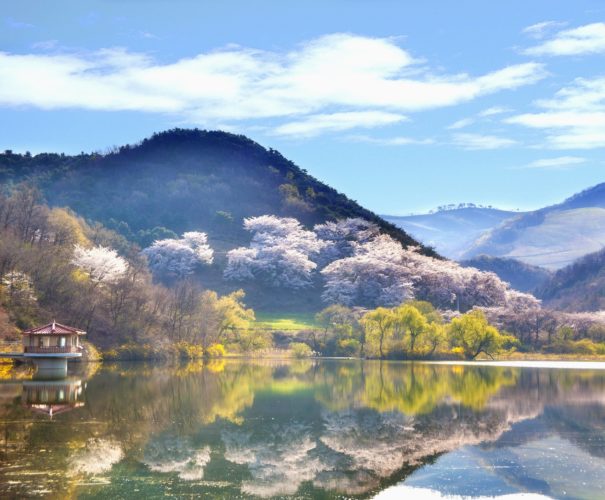 Best Of Seoul
best time to travel :
April to June
duration :
8 days / 7 nights
Type of journey :
Culture
your sample journey
jour 01
ARRIVAL
Arrival at Incheon International Airport, meet and greet and transfer to your hotel.
jour 02
A GLIMPSE INTO SEOUL'S PAST
This morning, visit the National Museum of Korea, followed by a discovery of the Itaewon district, where cultures of the East and West collide. This afternoon, head to the historic Bukchon Hanok village, and spend the evening in Insa-dong, a Korean-styled avenue.
jour 03
THROWBACK TO CHILDHOOD
Spend your day at Lotte World, the world's largest indoor theme park, where you will visit the Aquarium and the Mall.
jour 04
TRADITIONS AND HERITAGE
Today, you will start your day with a visit of the University in Seoul. Around noon, head to Nami Island followed by a discovery of a Korean Traditional House. In the evening, get your hands dirty for a food making experience with a Chef.
jour 05
BENEFITS OF ORIENTAL MEDICINE
Korea is known as the mecca of oriental medicine. This morning, you will visit the doctor's office who will recommend the right food and color for you. This is followed by a visit to a Fortune Teller who is known for telling the President their New Year horoscope. In the evening, head up to the observatory of the N Seoul Tower.
jour 06
A DIVIDED COUNTRY
Today, you will head up north to the Joint Security Area, the only place where North and South Koreans come in contact. You will then make your way to the Bridge of No Return, the northernmost station in South Korea, followed by a visit of the UN Guard post 3 from where you see North Korea.
jour 07
UNDERGROUND CULTURE OF SEOUL
Start your day with a sightseeing tour of Seoul from the sky, followed by a visit of MCB World. This afternoon, discover the underground culture of the Hongdae neighbourhood, and in the evening, head to the Myeong-dong shopping area.
jour 08
DEPARTURE
Day at leisure. Check out from your hotel and transfer to Incheon International Airport.
See More