PAPUA NEW GUINEA BESPOKE TRAVEL
the destination
Papua New Guinea is a country in Oceania, occupying the eastern half of the island of New Guinea and numerous offshore islands. It is located in the Southwestern Pacific, North of Australia and East of Indonesia. The central part of the island rises into a wide ridge of mountains known as the Highlands, a territory that is so densely forested and topographically forbidding that the island's local people remained isolated from each other for millennia. It is an adventure in itself by simply travelling there. 
It is one of the most diverse and mysterious countries on Earth, with over 850 indigenous languages and at least as many traditional societies. The very interesting history of the country, which only gained independence in 1975, hardly affected the numerous tribes. They lived like they did 1'000 years ago, no matter which power ruled the country and still live like this to the present day.
It is also one of the most rural and least explored countries – culturally, biologically, and geographically. Papua New Guinea is known for its pristine coral reefs, beaches, active volcanoes, rainforests, hiking trails, and traditional tribal villages. No other destination offers the same in terms of raw beauty, tribal cultures and fauna.
Papua New Guinea is a great destination for nature lovers and wildlife admirers: echidnas, tree-kangaroos, birds-of-paradise, giant butterflies and over 2'000 orchid species – this island country is a tropical paradise. Rainforests, mountain forests as well as palm, swamp and mangrove forests dominate the scenery. The country is very mountainous and there is a vast volcanic landscape, with some volcanoes still active to this day. The most beautiful natural sights, however, are the untouched beaches and colourful coral reefs in front of the coast. This diverse landscape offers a number of possibilities for outdoor activities, much to the adventurer's delight: you can venture off on incredible hikes, dive in Rabaul, watch exotic birds, go fishing, and go on flight seeing tours.
Papua New Guinea is extremely fascinating. Indeed, it is one of the few regions close to the equator that experiences snowfall, only 18% of its population lives in urban centres, and the indigenous people still practice ancient rituals.
See More
travel packages
Secrets of the Sepik Itin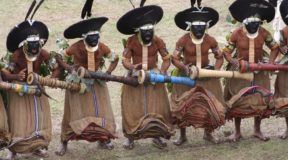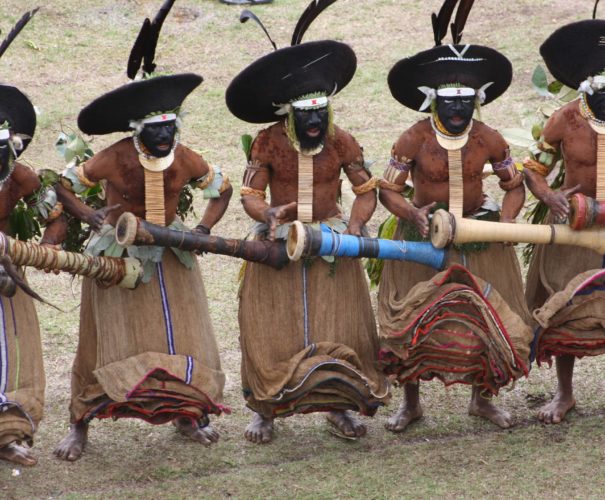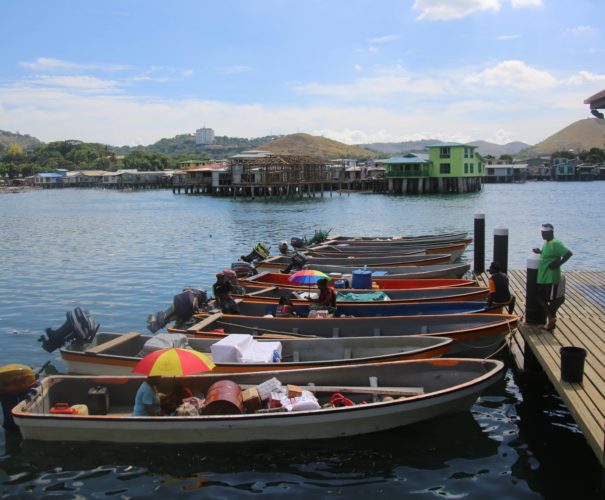 Secrets of the Sepik Itin
best time to travel :
June to September
duration :
11 days / 10 nights
Type of journey :
Adventure
your sample journey
jour 01
ARRIVAL
Arrival at Port Moresby Airport. Meet and greet and transfer to your hotel. Day at Leisure.
jour 02
VIBRANT COLOURS OF THE HULI CULTURE – PART I
This morning, you will head to Tari Valley and meet the Huli people. Spend the afternoon on a guided walk in search of the Bird of Paradise.
jour 03
VIBRANT COLOURS OF THE HULI CULTURE – PART II
Today, go experience the Huli Culture with village tours and local performances, the most vibrant and colourful in Papua New Guinea.
jour 04
EXPLORING VILLAGES OF THE SEPIK REGION
Start your day by heading to the Sepik region. After lunch, enjoy an afternoon tour to Kaminimbit I, Kaminimbit II and Kororua villages.
jour 05
ROLLING DOWN THE SEPIK RIVER
Two full days are spent exploring the waterway and its tributaries and visiting traditional villages.
jour 06
ROLLING DOWN THE SEPIK RIVER
Two full days are spent exploring the waterway and its tributaries and visiting traditional villages.
jour 07
NATURE OF MOUNT HAGEN
Today, you will transfer to Mount Hagen Town in the upper Wahgi Valley. In the afternoon, enjoy a guided nature walk around the trails of Rondon Ridge.
jour 08
UNIQUE CULTURE AND TRADITIONS OF THE MELPA PEOPLE
Today's full day tour highlights the unique culture and tradition of the Melpa people who live near Mount Hagen.
jour 09
FROM RONDON TO MADANG
Transfer from Rondon to Port Moresby. After lunch, transfer to Madang and enjoy the rest of your day at leisure.
jour 10
HIDDEN BEAUTY OF MADANG
This morning, head out for a local tour; enjoy a scenic drive to Bagildig village where you can meet the locals. Return to Malolo for lunch, then go on an afternoon cruise to Tadwai Island, which offers great opportunities for snorkelling.
jour 11
DEPARTURE
Day at leisure. Check out from your hotel and transfer to Port Moresby Airport.
See More