JAPAN LUXURY TRAVEL
the destination
The island nation of Japan is located in South-East Asia in the Pacific Ocean. It is a small country but bursts an infinity of colours and offers plenty activities to every audience. It truly is timeless, a place where ancient cultures and traditions are fused with modern life.
From imperial palaces and age-old traditions to a buzzing pop culture, glittering buildings, and insane amusement parks, Japan is a cultural collision of some sorts. Allow yourself to get lost between Japan's modernity and old-time values; spend a night in a ryokan, sleep on futons and tatami mats, chant with monks, learn how to whisk bitter matcha into a froth, go on a ride at Tokyo Disneyland, and marvel at the splendour of a Kyoto geisha dancer. Japan's capital, Tokyo, constantly defies the imagination, by being a funky and energetic metropolis with renowned hotels and fashionable boutiques, and yet keeping traditions alive with its temples, shrines and beautiful gardens.
Art and cuisine play an important role in Japan. Indeed, it is renowned for its many contemporary art spaces, but none come quite as scenic as the tranquil island of Naoshima. Home to an impressive collection of art from Yayoi Kusama, Andy Warhol and more, the art island truly is worth the detour. Furthermore, the country's cuisine is much more varied than the sushi, sukiyaki and tempura for which is it best known. Indeed, the main restaurant types include various styles such as shokudo (eateries), izakaya (pub-style atmosphere), okonomiyaki restaurants and robatayaki (drinking restaurant specialising in charcoal grills).
Japan is the perfect destination for those loving the outdoors as it offers a myriad of adventure and activities to try. Enjoy the pink colours during the sakura season in the spring, head to national parks such as Nara, and see the deer hanging around; in the warmer months, go hiking through cedar groves and fields of wildflowers, up to soaring peaks and shrines or directly on Mount Fuji, go relax on a beach in the subtropical island of Okinawa, and enjoy scuba diving. The Okinawa archipelago is home to manta rays, hammerhead sharks, sea turtles and beautiful coral reefs and offers an incredible underwater visibility. In the winter, the mountain tops are covered in deep snow and the skiing in Japan is world class.
See More
travel packages
Art, Gardens & Temples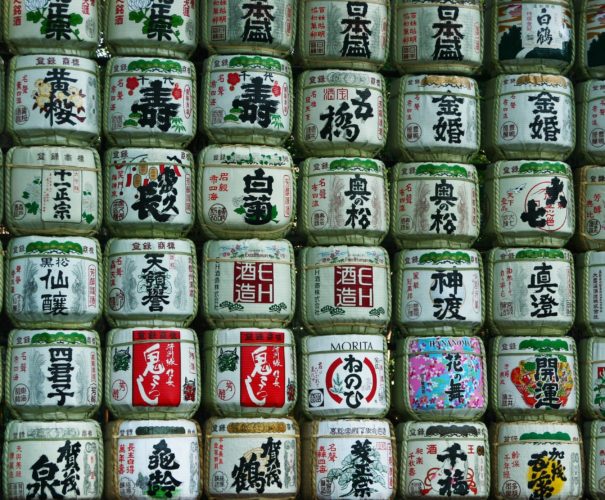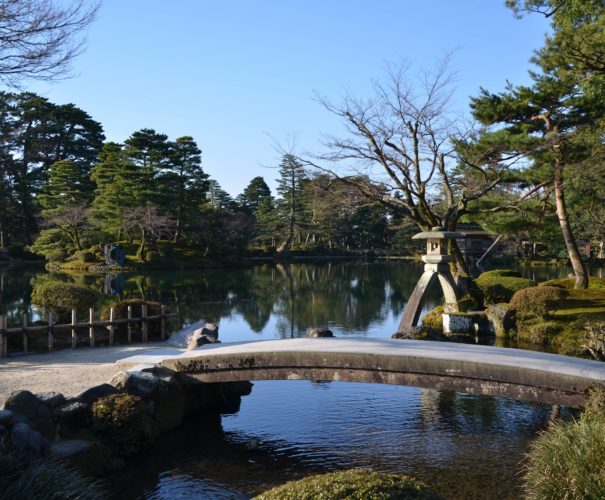 Art, Gardens & Temples
best time to travel :
April to October
duration :
13 days / 12 nights
Type of journey :
Culture
your sample journey
jour 01
ARRIVAL
Arrival at Narita International Airport. Meet and greet and transfer to your hotel. Rest of the day at leisure.
jour 02
HIDDEN GEMS OF TOKYO – PART I
This morning you will visit the Tokyo National Museum and continue to Asakusa District. After lunch, you will get introduced to a Japanese cultural practice: tea ceremony. Later, enjoy a peaceful walk in the East Gardens of the Imperial Palace.
jour 03
HIDDEN GEMS OF TOKYO – PART II
Today you will discover a very different side of Tokyo. Start with a stroll in the Yoyogi Park of Meiji Jingu Shrine. Move onto the busy streets of Omotesando and Aoyama followed by Shibuya. After lunch, visit the Ota Ukiyoe Art Museum.
jour 04
SULFUROUS FUMES OF A ROARING VOLCANO
Start your day by heading to Hakone, the volcanic national park near Mount Fuji, to visit the open-air museum. After lunch, take a cable car and ropeway ride to Owakudani Valley to experience the views.
jour 05
SPEEDING THROUGH LIFE
Head to Odawara station to take the Shinkansen bullet train, change in Nagoya to Okayama, head to Uno Port and arrive in Naoshima, also known as "Museum Island". Afternoon is at leisure.
jour 06
A DAY ON NAOSHIMA, THE ART ISLAND
Enjoy a full day at leisure to visit Naoshima's numerous Museums and art installations.
jour 07
THE MANY MUSEUMS OF TESHIMA
Today you will discover the nearby island of Teshima. Visit the Teshima Art Museum, the Pipilotti Rist installation house, stroll around the area to see Particles in the AIR by Noe Aoki and Storm House. Continue your exploration at Ieurako port and visit the Teshima Yakoo House before heading back to Naoshima.
jour 08
NAOSHIMA TO KYOTO
This morning, return to Kyoto with the Shinkansen Bullet Train. In the afternoon, enjoy a half-day tour of Kyoto.
jour 09
SECRETS AND STORIES OF KYOTO
Enjoy an excursion into Kyoto and visit Sanjusangendo, the Kodaiji Temple, the Yasakajinja shrine, the National Museum of Modern Art and enjoy a stroll in Teramachi. Finally, end your day with a visit to Nishiki Market.
jour 10
HISTORICAL NARA
This morning, you will transfer to Nara, the ancient capital of Japan. Start your visit with Nara Park where deers roam freely and continue to Kasugataisha Shrine. Move on to the gigantic Todaiji temple and finish your tour in Naramachi.
jour 11
KANAZAWA'S CULTURE AND ART SCENE – PART I
Today you will transfer to Kanazawa where you start with a visit to the Omicho Market. You then move on to the ancient Samurai district of Nagamachi, followed by nearby Kanazama 21st Century Museum of Contemporary Art. After your visit, transfer to Yamashiro Onsen.
jour 12
KANAZAWA'S CULTURE AND ART SCENE – PART II
After breakfast, you return to Kanazawa to continue your visits. Discover the Kenrokuen garden, then continue to the ancient district of Higashiyama Geisha District before transferring back to Tokyo.
jour 13
DEPARTURE
Check out from your hotel and transfer to Narita International Airport.
See More