INDONESIA LUXURY TRAVEL
the destination
Indonesia is a unitary sovereign state and transcontinental country located mainly in Southeast Asia, with some of its territories in Oceania. It is situated between the Indian and Pacific oceans and is the world's largest island country with more than 17'000 islands. Over 300 languages are spoken in this country. Indonesia is a beguiling country offering myriad adventures, has a rich diversity, is a land of beaches and volcanoes and offers amazing sights to visitors. 
Indonesia is a grand patchwork of things. From Sumatra's western tip to Papua's eastern edge, there are so many cultures, people, customs, sights, food and plants that it feels like having 100 different countries melted into one. Every island has a unique blend of people living there. This intriguing region offers some of the last great adventures on earth, typically happening when you least expect it. Sit in the open door of a train whizzing across Java, hang on to the back of a scooter on Flores, go trekking through the wilderness, go see the impressive and mystical Komodo Dragons, watch an orang-utan as it swings through the trees in one of the many national parks, and go surfing on remote islands. 
When venturing out in Indonesia, from volcanoes to beaches, passing by incredible temples, you will experience dramatic sights. Sumatra is surrounded by nearly 100 volcanoes, with several capable of erupting at any moment. Bali's beaches are out of this world, and Banda islands in Maluku, Derawan and Pulau Weh are just magnificent. Borobudur and Prambanan are examples of stunning temples that can be visited; on one, there are 72 stupas sitting on each level.
The sights are quite simply amazing; it is idyllic, it is humbling, it is shocking, and it is sublime. There is something for every mood and every taste: orang-utans lounging in trees, deserted stretches of sugar-white sand on Sumbawa contrasting with azure surf breaks, a woman bent double with a load of firewood on Sumatra, funeral ceremonies of Tana Toraja and Borobudur's serene magnificence. There are so many frames comprised in this country that you will never get enough of it.
See More
travel packages
Spiritual Encounter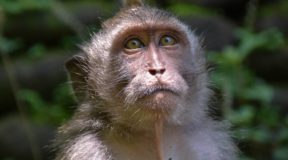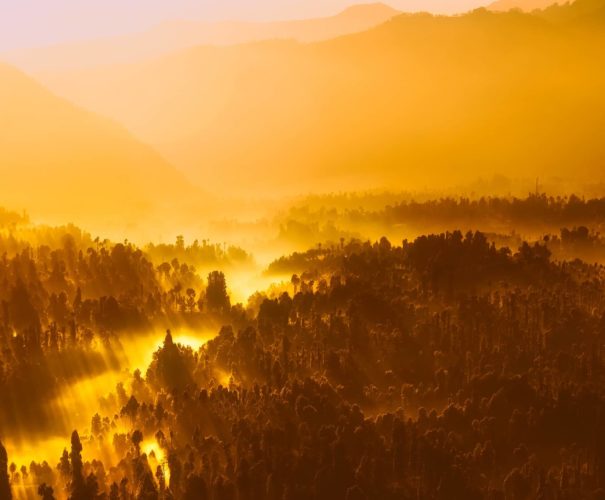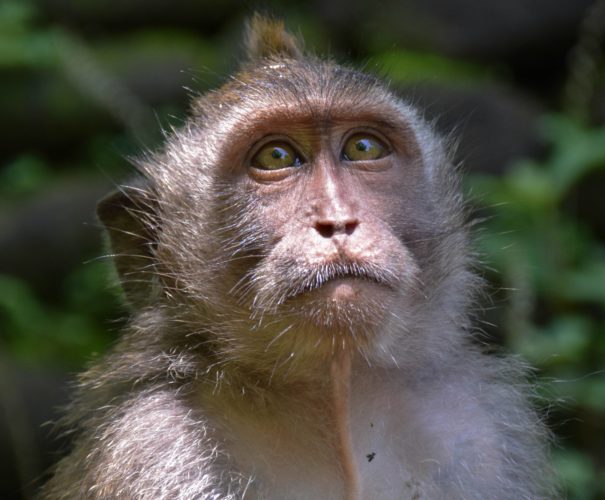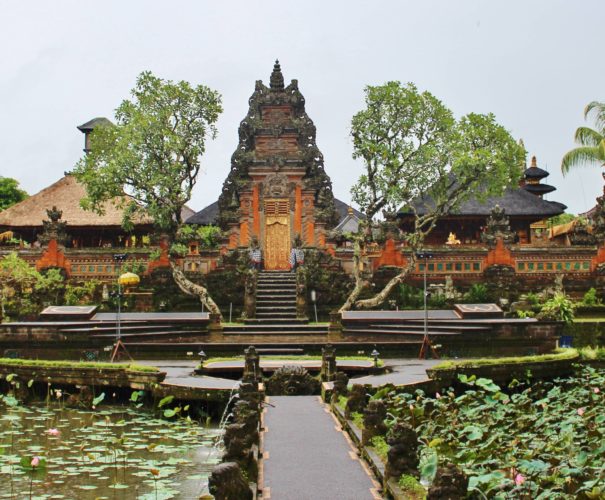 Spiritual Encounter
best time to travel :
May to October
duration :
8 days / 7 nights
Type of journey :
Culture, Beach
your sample journey
jour 01
ARRIVAL
Arrival at Denpasar's Ngurah Rai International Airport, meet and greet and transfer to your hotel in the Ubud area. Rest of the day at leisure.
jour 02
SEVEN TEMPLES TO ENLIGHTENMENT
Today you enjoy an exclusive tour through seven heritage temples and monuments that trace the creation of the Balinese Hindu Religion "Hindu Dharma" from the 8th to the 12th century where three religions finally become one.
jour 03
MORNING YOGA AND STREET FOOD EXPERIENCES
Start your day with a morning yoga session followed by a walk through Kumbuh Village and the nearby rice fields. In the afternoon, go on a culinary discovery in the outskirts of Ubud.
jour 04
AN INTRODUCTION TO THE BALINESE CULTURE
This morning before breakfast, enjoy yet another Yoga class and continue to the nearby Mas Village for an introduction into the Balinese culture. Upon returning to your hotel, take part in a coconut leaf offering making class.
jour 05
MORE BALINESE TEMPLES
Today, you will head to Mengwi to see the Taman Ayun temple. Continue to Bedugul Regency and visit the market at Candi Kuning, followed by the iconic Ulun Danu temple.
jour 06
MARKETS, TEMPLES AND HOT SPRINGS
Start your day with a visit of the traditional market in Seririt, followed by a swim in the healing and therapeutic hot springs. On your way back, make a stop at the Brahma Vihara temple for a blessing.
jour 07
MORNING MEDITATION & AFTERNOON BLESSINGS
After an early breakfast, take part in a Sanak Meditation class and head to a local home to cook up a feast of local delicacies and learn about local produce. In the afternoon, experience a traditional "Melukat" water blessing ceremony.
jour 08
DEPARTURE
Enjoy a last morning yoga session before transferring to Denpasar airport for your flight back home.
See More