OMAN CULTURAL TRAVEL
the destination
Oman is located on the Arabian Peninsula, hemmed in on its northern border by the United Arab Emirates, and by the Persian Gulf, Arabian Sea and Gulf of Oman all along its western border, and enjoys year-round sunshine. With a rich heritage and an embracing society, Oman boasts a strong sense of identity, a pride in the ancient and the past, and a confidence in a highly educated future.
People often associate Oman to a land of desert, but there is so much more to see than sandy area. Discover the icons of this vibrant 21st century destination: from dramatic landscapes with saffron-colored sand dunes stretching as far as the eyes can see, to age-old Arabian traditions and culture, riverbed oases and long rocky coastlines. Golden sands, glowing crystal waters, clear blue skies, a sea full of exciting wildlife and pristine beaches complete the portrait of Oman as a perfect place to relax and enjoy an unforgettable vacation. With this abundance of natural beauty, Oman is the obvious choice for those seeking the modern face of Arabia while wanting to sense its ancient soul.
The mountain ranges in Oman are rather impressive. Indeed, the country features the enormous "Grand Canyon of Arabia", a must-see spot for Oman visitors. Pitched high up in the north of the country, in Ad Dakhiliyah Governate, Wadi Ghul is a dramatic trench sliced into the Omani soil. It hits a depth of just over a kilometre, and its size is amplified by the proximity of Jebel Shams, which is part of the Al Hajar mountain range. 
The country's port capital, Muscat, is home to the incredible Sultan Qaboos Grand Mosque, as well as a labyrinth souk and other architectural charms. Muscat likes to portray itself as one of the Middle East's most cultural cities with its National Museum presenting artefacts dating back to the sixth century BC and the Royal Opera House, which opened in 2011 and is considered as one of the planet's foremost new structures purpose-constructed for the art form. 
The people of Oman are among the friendliest you are likely to ever meet. They descend from a long line of tribal Bedouins; the influence of the tribal culture is declining as the Omani society becomes more open to progress and westernization. However, they are still a conservative society and should be respected as such.
See More
travel packages
Best of Oman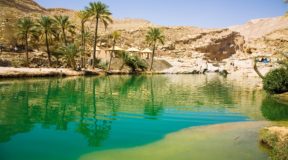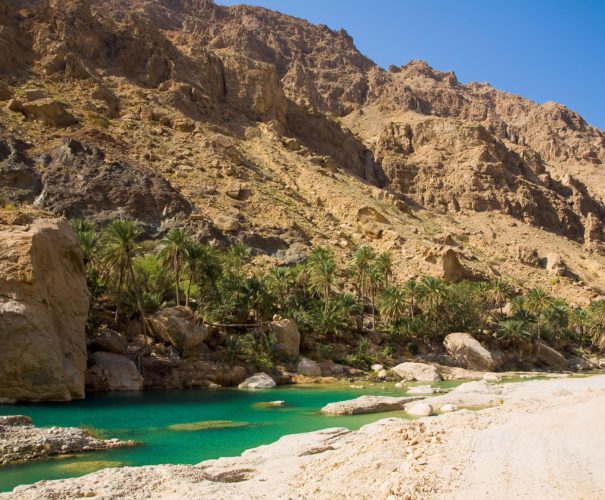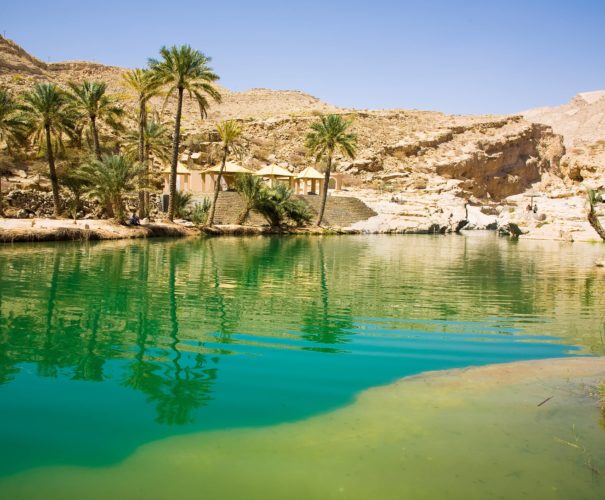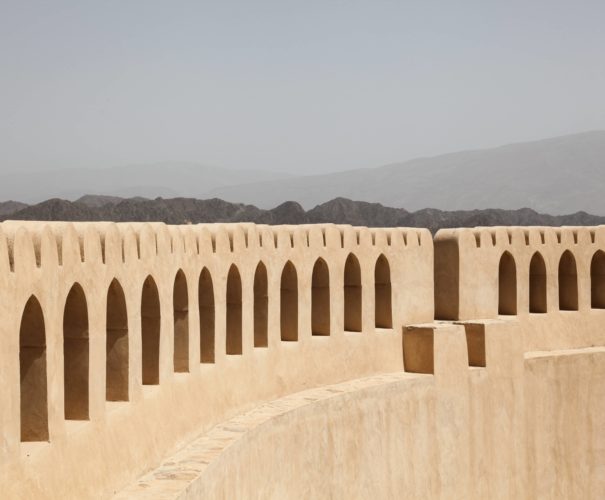 Best Of Oman
best time to travel :
October to April
duration :
8 days / 7 nights
price :
Starts at CHF 4'000 per Person
Type of journey :
Adventure, Culture, Beach
your sample journey
jour 01
ARRIVAL
Arrival at Muscat International Airport. Meet and greet and transfer to your hotel. Day at Leisure.
jour 02
MUSCAT, THE ENCHANTED CITY
Start your day with a Muscat city tour. Your first stop is the Grand Mosque. From the Mosque, proceed through the Embassy to the old part of Muscat city: The Muttrah souk – a traditional Omani market. Your next stop is the Bait Al Zubair Museum, a small townhouse converted to display the old archaeological findings, followed by the Sultan's Palace.
End your day with a boat cruise around Muscat's spectacular coastline at sunset.
jour 03
THE UNDERWATER WORLD OF DAYMANIAT ISLANDS
Cruise your way to the snorkelers' paradise of Daymaniat Island Reserve, featuring pristine beaches, crystal blue water, rare coral reefs, and many fish and sea turtles.
jour 04
IN THE SHOES OF AN OMANI VILLAGER
Visit the Nizwa fort, built atop a hill overlooking the ancient city and stroll through the lively souk. Continue to Birkat al Mauz, an age-old neighborhood surrounded by lush plantations that transports you to an entirely different world of early civilization. Make headway to Jebel Akhdar, the Green Mountain, located at 2'800 meters above sea level.
jour 05
MIRACLES OF NATURE – PART I
Discover the villages of Al Hamra and Misfah, boasting ancient ruins and full of rich heritage. Continue to Wahiba, where you will have the opportunity to take sunset photos.
jour 06
MIRACLES OF NATURE – PART II
Savor the views of red and white sand dunes of Wahiba, a golden desert land that stretches as far as your eyes can see. After an authentic desert adventure, cool off and dive into Wadi Bani Khalid's waters. End your day by hanging out with the turtles of Ras Al Jinz Reserve.
jour 07
ON THE OMANI COASTAL ROAD
Explore Sur and visit the fishermen's harbor. Continue to Wadi Tiwi, followed by the white beaches of Finns. Catch sight of the Bimah Sinkhole, and finally pass through the village of Quriyat, guarded by its 18th century fort and return to Muscat.
jour 08
DEPARTURE
Day at leisure. Check out from your hotel and transfer to Muscat International Airport.
See More