MOROCCO TAILOR-MADE TRAVEL
the destination
Morocco is a North African country bordered by the Atlantic Ocean to the West and the Mediterranean Sea to the North. Its neighbour is Algeria on the East, Mauritania on the south, and it faces Spain on its northern border. Morocco enjoys a mild climate all year long.
A country boasting a thousand colours and secrets, famed for its dizzying cultural influences and fun adventures, a patchwork gorged with ancient cities, palm trees, epic mountain ranges and deserts, and warm hospitality, Morocco is a true gem of North Africa.
It is an exciting place for travellers in search of wanderlust and a natural wonder, carpeting the Northern part of the continent like the richly coloured and patterned mats you will find in the local shops. The picture-perfect landscape is unique and provides different sceneries. The High Atlas, the Rif region and the many sun kissed ranges stretching as far out as the eye can see and leading to desert oases are simply breath-taking, with a sky so clear at night that one can watch the million stars glistening above, and the pristine beaches on the Mediterranean coast.
Alongside to beautiful nature are the colourful medinas, Morocco's most exciting cities and the best place to get lost: discover the medina maze of Fez, the carnivalesque live shows of the Djemaa el-Fna square in Marrakesh, and the desert medinas protected by Kasbahs.
It is a country with a hundred different faces and sounds. Its mixed Arab and Berber population forms a strong national identity, but there is also a keen determination among younger crowd to take the best of its traditions and history and to create a new pattern, ready to welcome new people looking for adventure and zing.
Every foodie out there should include Morocco on their must-go-to destinations list; the country counts Berber, Arab, French, Spanish and Portuguese cultures among its influences, thus creating one of the world's most diverse cuisine, which combines sweet and savoury spices. Another highlight is the renowned mint tea, made of Chinese gunpowder green tea, fresh spearmint leaves and a lot of sugar. Symbolizing Moroccan hospitality, one cannot leave this country without trying it!
See More
travel packages
Imperial Cities & the South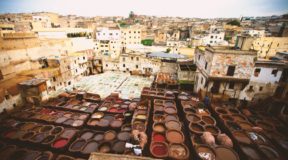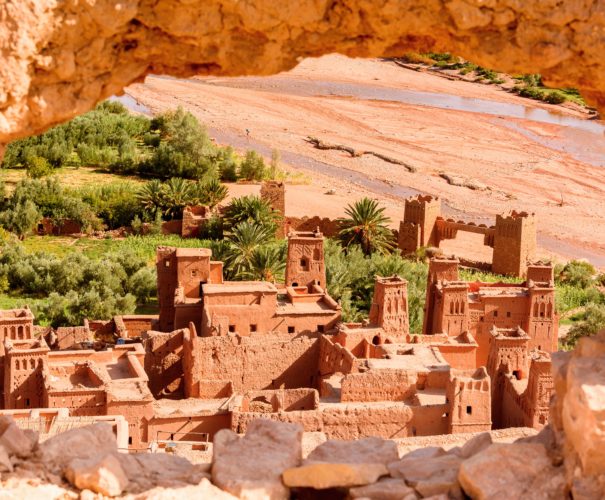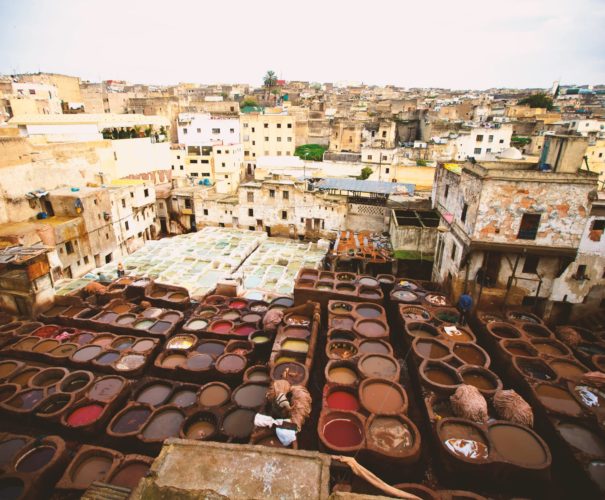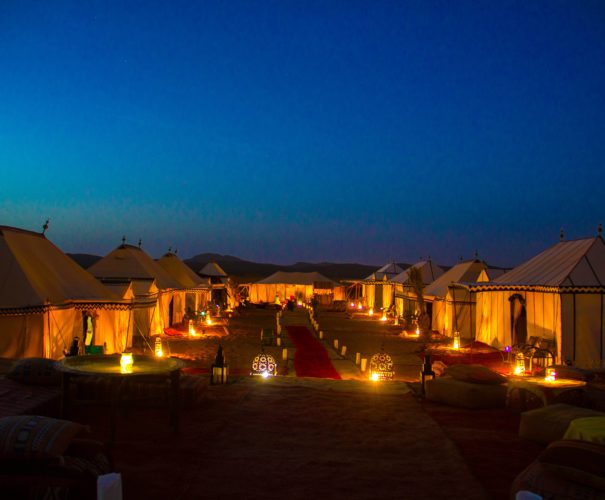 Imperial Cities & The South
best time to travel :
March to May and September to October
duration :
10 days / 9 nights
price :
From CHF 4'250 per person
Type of journey :
Adventure, Culture
your sample journey
jour 01
ARRIVAL
Arrival at Marrakech International airport, meet and greet and transfer to your hotel. Spend the evening in Djemaa el-Fna in the Medina.
jour 02
THE RED CITY
After breakfast, spend the entire day exploring the vibrant city of Marrakech with your guide, which exhibits a curious blend of the ancient and the modern.
jour 03
ENCHANTING GARDENS & DOMINATING RAMPARTS
In the morning, you will visit the enchanting Majorelle Gardens where bamboos, palm trees and lush vegetation intertwine and protect you from the burning sun. After this, you will visit the ramparts of Marrakech on a horse-drawn carriage. Spend your afternoon at leisure.
jour 04
THE VALLEY OF A THOUSAND KASBAHS
After breakfast, head to Skoura, an oasis 35km east of Ouarzazate. On your way, you will get a chance to see and visit many Kasbahs and come across an impressive scenery.
jour 05
PINK SAND DUNES OF ERG CHEBBI
Today, on your way to Merzouga, you will cross several beautiful towns as well as the plains of the Ziz River, and then transfer to the Erg Chebbi desert with its pink sand dunes. Enjoy a camel tour at sunset upon arrival.
jour 06
ON YOUR WAY TO FES
After breakfast, transfer to Fes crossing the fringes of the Sahara Desert on your way.
jour 07
HIDDEN FES
After breakfast, enjoy a guided city tour and learn about the history of the medina of Fes, one of the most important centres of learning in the world during many centuries.
jour 08
FIFTY SHADES OF BLUE
Today, you will make your way to Chefchaouen to discover this beautiful city that is nestled into a fold of the Rif Mountains.
jour 09
THE GARDEN CITY AND MOROCCO'S CHIEF PORT
After breakfast, you will head to the Imperial "Garden City" of Rabat and go sightseeing. Continue to Casablanca for a panoramic tour of the impressive city.
jour 10
DEPARTURE
Morning at leisure, and transfer to Casablanca Airport for your flight back.
See More