CANADA PERSONALISED TRAVEL
the destination
Canada is a North American country stretching from the Arctic Circle in the North to the USA in the South. Boasting 16 UNESCO World Heritage Sites, some of the most spectacular natural wonders on earth and offering incredible adventures, Canada truly has it all, and more: it also produces extraordinary meals, rocks cool culture and has a cosmopolitan population.
Canada has many modern, multicultural and friendly cities, each with its own distinct personality. Vancouver in British Columbia is surrounded by nature and beautiful mountains, makes it a postcard-like marvel. Calgary is a natural gateway to the Rocky Mountains. Toronto is the biggest metropolis in Canada and one of the most multicultural cities in the world. Montreal is the cultural capital of the country, with its wide range of festivals and museums. Quebec City, for its part, is a stunning city due to its location, architecture and historical preservation, and finally, Victoria has a rich English history dating back to the 1840s when the city was established as a trading port. Each city is worth the detour.
Beyond those cities lie incredible landscapes, packed with adventures: towering mountains, dense rainforests, massive glaciers, secluded lakes and even remote beaches are home to great hiking experiences, canoeing, fishing, skiing, exploring National Parks, and much more. The wildlife is equally impressive as you may encounter grizzly bears, whales, moose and polar bears. Canada is an amazing playground of adventurers whether is it swimming off Prince Edward Island's beaches, surfing in Nova Scotia, kayaking on the South Nahanni River in the Northwest Territories, or skiing in Whistler's mountains.
Due to this country's extensive size, the food choice is extremely diverse: you would try wild salmon and scallops in British Columbia, poutine in Québec and lobster with melted butter in the Maritime provinces.
Art is an integral part of Canada's cultural landscape; there are plenty museums, as well as festivals such as the Montreal's Jazz Festival and Toronto's star-studded Film Festival attracting global crowds. Even St John's and Woody Point put on renowned events such as big-name writers' festival and a sound symposium. 
See More
travel packages
The Wild Side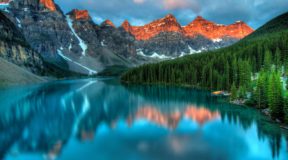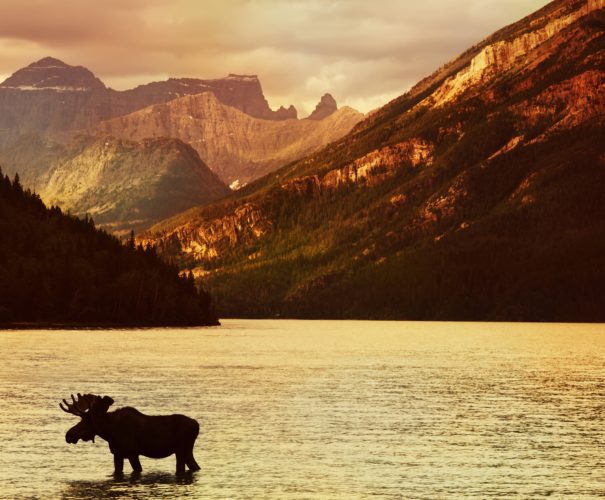 The Wild Side
best time to travel :
June to August
duration :
10 days / 9 nights
Type of journey :
Adventure, Family
your sample journey
jour 01
ARRIVAL
Arrival at Calgary International Airport, meet and greet and transfer to your hotel. Remainder of the evening at leisure.
jour 02
EXPLORING BANFF NATIONAL PARK
Over the next two days, you will venture into Banff National Park and explore this beautiful region.
jour 03
EXPLORING BANFF NATIONAL PARK
Activities in and around Banff include the Banff Gondola where you ride to the top of Sulphur Mountain to experience a stunning view of six mountain ranges, and hiking along the shores of dazzling blue lakes through carpets of wildflowers and up high to spectacular viewpoints.
jour 04
UNIQUE LANDSCAPES OF ICEFIELDS PARKWAY
Morning at leisure, followed by a transfer to Jasper National Park. Along the way, you will drive through Icefields Parkway and have the opportunity to make several stops for short hikes at Peyto Lake, Bow Glacier Falls and Helen Lake.
jour 05
ALL SHADES OF BLUE AT MALIGNE LAKE
This morning you will head to Spirit Island at Maligne Lake. After lunch, you will continue to Moose Lake where you will have the afternoon to hike.
jour 06
HEADING TO LAKE LOUISE
Today you will make your way to Lake Louise. You will drive through Icefields Parkway once more, stopping for additional hiking along the way at places such as Athabasca Glacier and Parker Ridge Trail.
jour 07
HIDDEN GEMS OF LAKE AGNES
This morning your guide will take you on a hike to Lake Agnes Tea House. You will have the afternoon to explore the area before an evening canoe excursion on the lake.
jour 08
DEPARTURE FOR VANCOUVER
Today at the appropriate time you will head to Vancouver.
jour 09
VANCOUVER UNCOVERED
Today you will have the opportunity to explore the city of Vancouver and many of the sites and landmarks that make the city so unique. Some of these include Stanley Park and Capilano Suspension Bridge.
jour 10
DEPARTURE
Day at leisure. Check out from your hotel and transfer to Vancouver International Airport.
See More